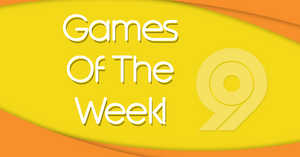 Games of the Week - Round 9
It's here. The last league meet of the season. It's been one hell of a year for Dodgeball!
Today we're going to be looking at the leagues in chronological order, so you will have to wait till the last section to see the mess that is the Women's Super League!
Men's Super League
Surprisingly, this is the league I would be least looking forward to overall.
London Storm 2 and Wessex Wolves are rooted to the foot of the table with no chance of escape. Coventry Silverbacks have locked up 8th, 5th through to 7th is London Storm, Derby Phantoms and Nottingham Sheriffs. 4th is probably looking like Bedford Rangers, 3rd is Manchester Killer Bees and the top two are Lutterworth Meteors and Leamington Spartans are crowned Champions. It could be all set-in stone at 11.45. The matches that matter are as follows:
9.30 Honestly, just watch the Leeds Owls v White Tigers match in the Women's League 1. However, there would be some intrigue if Bedford Rangers start losing against Nottingham Sheriffs as that would mean Killer Bees lock up 3rd place before stepping on court.
Leamington Spartans 2 v Bedford Mighty Eagles (Spartans 2 are 45% favourites to win against 33%)
10.15 Leamington Spartans need to beat bottom place Wessex wolves to not let Meteors into the fight immediately and it is a great opportunity to really turn the screw and make the set difference insurmountable. It is currently 28 and you would have to say if the score line is the same 28-2 as last time then its pretty much impossible for Meteors
Lutterworth Meteors v Manchester Killer Bees (Meteors are 45% favourites to win against 33%)
11.00 This is the match that matters. Manchester Killer Bees v Lutterworth Meteors who start with 4 thanks to retrospective yellow cards. If Spartans won at 10.15 then if Meteors drop a point, then Spartans are champions. It would also mean regardless of Bedford's results Killer Bees would be 3rd. If Meteors win then it is game on, don't go anywhere.
11.45 Bragging rights are at stake between Wessex Wolves and Storm 2 who are both winless going into the final meet. It was 12-12 last time and Storm 2 drawing against Coventry Silverbacks means they have the 1-point advantage in the table.
Wessex Wolves v London Strom 2 (London Storm 2 are 0.08% favourites)
12.30 If the matches ahead of this one fall nicely then this could be a very tense 30 minutes. Meteors will be racking up points against a very solid Derby Phantoms team whilst hoping Spartans lose to Killer Bees. If they haven't then, at best, it will be to see if Manchester Killer Bees can rain on Spartans parade. As I have already said there is a chance Bees can catch Meteors, but it would depend on Derby scalping Meteors and the SD to overcome is 26.
Leamington Spartans v Manchester Killer Bees (Spartans are 62% favourites to win against 18%)
Lutterworth Meteors v Derby Phantoms (Meteors are 72% favourites to win against 12%)
Women's League 1
9.30 As I have mentioned we start with the most important match in Women's League 1 with Leeds Owls going up against Leicester White Tigers. White Tigers have gone on a rampage winning 12 of 12 in the last six meets including a convincing 17-5 against Owls. Not only do they have the top spot, but they also have the highest Beverz rating in the league, 1172! A win for White Tigers would mean promotion, a win for Owls would mean they would jump into first place temporarily. More importantly it would mean promotion is in their own hands going into their second match. The final possible outcome is a draw which would benefit White Tigers and Wolves. It would mean that if they win the remaining matches they will be promoted.
Leeds Owls v Leicester White Tigers (White Tigers are 50% favourites to win against 28%)
10.15 The top three and the bottom two are decided in this league but expect Norwich Nighthawks and Derby Phantoms 2 to be hotly contested in the push for 4th. Hartlepool Mavericks who are in 4th currently have a Nottingham Sheriffs team coming off their first win of the season.
Derby Phantoms 2 v Norwich Nighthawks (Nighthawks are 51% favourites to win against 27%)
11.00 Back into the medal race at 11am, with Wolves and Owls playing Canterbury Crocodiles and Leamington Spartans 2. Most likely one of these matches will guarantee promotion for one team. Owls will be promoted if they win both matches. Wolves will be promoted if Owls lost their first match, and they win this match. The only situation where we would still not know is if White Tigers and Owls draw, in this case Leeds need to rack up SD and Wessex need to win.
Leeds Owls v Leamington Spartans 2 (Owls are 63% favourites to win against 18%)
11.45 If Leicester White Tigers lost their first match, then unfortunately for Manchester Honey Bees, Set Difference matters. It is already in White Tigers favour but I'm sure they will want to make sure it stays in their favour. If White Tigers drew against Leeds, all they need here is a win and they shall be a premier league Team next year
Leicester White Tigers v Manchester Honey Bees (White Tigers are 98% favourites to win against 0.3%)
12.30 If it has not already been decided by this point, Wolves will know what they need to do, whether it is the SD or whether it is just a point. All Owls or White Tigers can do is watch.
Wessex Wolves v Norwich Nighthawks (Wolves are 65% favourites to win against 16%)
Men's League 2
Rhondda Dragons and Coventry Silverbacks 2 are both promoted from this league and Rhondda are all but confirmed as champions. Their loss last week to London Storm 3 does keep the mathematical door open 70 points set difference is a mountain to climb. However, the season does end with a bang with Silverbacks 2 facing both Dragons and Leicester Mustangs who sit in 3rd.
Now the battle for third place is the one that is action packed. Mustangs and Storm 3 are separated by only one point in Mustang's favour and six SD in Storm's favour. First, that means if they end up on the same number of points, 3rd place is most likely going to go to Storm 3. Second, it means it is in Mustangs hands. Thanks to the scheduling gods it has been perfectly scripted as follows:
13.15 Leicester Mustangs v Coventry Silverbacks 2   (Silverbacks 2 are 45% favourites to win against 33%)
14.00 London Storm 3 v Stafford Raptors (Raptors are 42% favourites to win against 36%)
14.45 Leicester Mustangs v Wessex Wolves 2 (Mustangs are 68% favourites to win against 15%)
BREAK
16.15 London Storm 3 v Derby Phantoms 2 (These two teams have the same rating of 1158 so its 50/50)
No looking over at the other court whilst playing, both teams will be able to sit in the crowd and watch every second of this drama unfold.
At the complete other end of the spectrum, commiserations to Manchester Soldier Bees and MK Cyclones 2 who are propping up the table, but bragging rights are very much up for grabs when they face off against each other at 14.00. 14-10 last time to Cyclones 2 and the system is saying expect the same again.
Men's League 1
Another League another title all but mathematically clinched. Norwich Nighthawks need a point and face 9th place Thunderdodge. If that happens, then three more matches need to go against them with a 42 SD swing in Leamington Spartans 2s favour. Congratulations but NEXT!
2nd place and promotion to the Men's Super League. Five teams have held this position over the season so far and on the last day of the season it comes down to three. Leamington Spartans 2 on 24, MK Cyclones on 22 and Bedford Mighty Eagles and 21. You might think that this is straight forward.
Nope. First match of the day is Leamington Spartans 2 v Bedford Mighty Eagles. In my eyes it's a game on or game over match. If Mighty Eagles win then I see promotion being decided on SD. Cyclones will be looking to rack up the sets against Bedford Rangers 2 and Nottingham Sheriffs 2 whilst Leeds Owls getting the same treatment from Spartans 2. Bedford Mighty Eagles would still need an upset if they are to swoop in and take 2nd but even with a win over Leamington Spartans 2 it looks like 4th is the best they can manage. On the other hand, if Leamington Spartans 2 beat Mighty Eagles, then a win over Leeds is all they need.
13.15 Leamington Spartans 2 v Bedford Mighty Eagles (Spartans 2 are 45% favourites to win against 33%)
Women's Super League
This League is back-to-back-to-back with important matches from top to bottom. The top is to be decided between Leamington Spartans on 27, Derby Phantoms also on 27 and Bedford Mighty Eagles on 26.
The bottom is between five teams separated by 2 points: London Storm, London Storm 2 and Bedford Rangers sit on 10 with Manchester Queen Bees on 9 and Stafford Raptors on 8.  
17.00 First up is East Anglia Valkyries against Manchester Queen Bees. The Beverz rating doesn't give Queen Bees too much of a chance at 29% but it's more than a chance especially against a possibly weakened Valkyries team who lost 17-5 against London Storm 2 and almost losing to Stafford Raptors. Valkyries are finishing 4th so its an opportunity for Queen Bees to throw a cat among the pigeons, climbing from 9th to 6th.
Leamington Spartans face London Storm 2 as well with an 88% chance of winning. Spartans need the SD and London Storm 2 need the win, will be a good battle. If I have learnt anything from Women's Super League it is that don't expect this match to be straight forward.
17.45 This is a make-or-break match for both teams. Derby Phantoms with a win would secure 2nd and keep Bedford Mighty Eagles in 3rd. A win for Mighty Eagles would mean they leapfrog into at least 2nd. Derby also needs to catch up with Spartans in terms of SD which could be difficult after Spartans match against Storm 2. This is the single biggest match of the day.
Bedford Rangers also have their first opportunity of getting points against a Nottingham Sheriff's team that is thankful it got it's points early. They can drop but not far enough to get relegated.
Derby Phantoms v Bedford Mighty Eagles (Mighty Eagles are favourite with 47% to win against 31%)
Nottingham Sheriffs v Bedford Rangers(Rangers are favourite with 41% to win against 37%)
18.30 London Storm and Stafford Raptors face off next. Nothing can be decided on this match alone, but London Storm would feel safe with a win against bottom of the table. They would also be doing London Storm 2 a big favour especially if they could rack up the SD.
Leamington Spartans are again 80%+ favourites in their match against Valkyries so it is about the win and then the SD. If Derby dropped a point against Bedford Mighty Eagles then all Spartans would need is the win. If they didn't it's about setting an unreachable SD target for Derby Phantoms who play next.
Stafford Raptors v London Storm  (Storm are favourite with 54% to win against 25%)
19.15 These two matches could be a gold medal deciding match and a relegation deciding match.
Both London Storm 2 and Manchester Queen Bees need the win here. Out of all the possible scenarios, the most likely is the loser of this match gets relegated.
If Derby Phantoms beat Mighty Eagles, they will know exactly what they need in this match. It will likely come down to SD so expect ball retrievers to be setting up the balls incredibly quickly.
Manchester Queen Bees v London Storm 2 (Storm are favourite with 41% to win against 37%)
Derby Phantoms v Bedford Rangers (Phantoms are favourite with 87% to win against 4%)
20.00 Finally, we end with Mighty Eagles against Raptors and Sheriffs against Storm. There are so many possibilities with these matches. Mighty Eagles could still confirm gold, Storm and Stafford could still get relegated with a loss/ save themselves with a win. I just hope a social media outlet of some kind can keep up with all the scenarios. 
Nottingham Sheriffs v London Storm  (Storm are favourite with 55% to win against 24%)
Men's League 3
London Saints are promoted, so for the top its all about whether London Saints can take two victories and secure the gold medal. The match that matters here is Canterbury Crocodiles v London Saints. It was 12-8 last time and the Crocodiles have their hearts set on 2nd. We shall have to see.
17.00 London Saints v Canterbury Crocodiles (Saints are 66% favourites to win against 16%)
Sheffield Bovines need two points to secure silver. And you would have to say it's a matter of formality with a 96% chance of winning against Worcestershire Virtue Slayers, who they beat 19-9 last time.
Then congratulations to Canterbury Crocodiles who are guaranteed 3rd. There is a slim chance of overtaking Bovines, but you never know.
Burton Panthers are already relegated, so attention turns to Stafford Raptors 2 and Worcestershire Virtue Slayers who are in 6th and 7th respectively. They both play the top two, so we look to their other matches. Even though Raptors 2 have the points advantage and they conquered them last time (15-9) they only have a 15% chance of beating their opponents, Norwich Nighthawks 2. Whereas the Slayers have a 98% chance of beating bottom of the table Panthers.
---