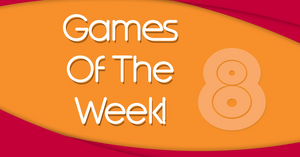 Games of the Week - Round 8
As we enter round 8, it's all to play for! A number of teams could outright their leagues after this round, but some upsets could still make it all to play for in round 9. The same story can be told for a number of teams fighting for survival too. It's certainly going to be a action-packed weekend!
Women's Super League
Leamington Spartans and Derby Phantoms can secure a medal with two points, Derby face Nottingham Sheriffs and Spartans face Manchester Queen Bees.
Both have a better than 80% chance of winning according to the Beverz rating so this should be a formality. This means they can have a quick celebration before facing each other to see who goes into the final league meet with the advantage. Spartans are favourite with a 42% chance of winning compared to 36% for Derby. 3 draws in the last 6 for Phantoms shows that they might not be on the hottest of form, but they seem to turn up against Spartans.
At the other end of the table London Storm 2 and Stafford Raptors have a mountain to climb but it is achievable. The first pivotal match is Raptors v Bedford Rangers. If Bedford win, then the bottom two will need 4 points from three matches. And when both face East Anglia Valkyries and one of the top two, I think that is insurmountable. If Stafford take the win however, then they end up level on points with Bedford with it all to play for.
This will also keep Bedford within range of Storm 2 who could pick up points against Queen Bees and Nottingham Sheriffs. The all important Beverz rating prediction for the Raptors v Rangers game is 54% to Rangers, 25% to Raptors.
Men's Super League
The only teams that can finish top are Manchester Killer Bees, Lutterworth Meteors and the current leaders Leamington Spartans. Killers will be out of the title race mathematically with a Spartans win and draw. Both Meteors and Spartans are predicted to win both their games with the Beverz rating giving them better than 80% chance of winning in each.
London Storm, Bedford Rangers and Derby Phantoms can all catch Meteors in 2nd but only mathematically. The true fight is for 3rd place that Killer Bees currently hold. Killer Bees can have one hand on a medal with two wins, as that would involve taking 2 points away from Phantoms who would then be out of the running.
As Storm are facing Rangers, at least one of those teams will be dropping points meaning only one team could catch Killer Bees and they would have to catch the SD as well.  On the other hand, if Phantoms beat Killer Bees, then all three teams could be within 4 points of that bronze medal and Killer Bees face the top two so might struggle to get points.
At the bottom Wessex Wolves and London Storm 2 need at least three wins and they are facing 1st, 2nd, 3rd and 5th in their matches. If either of them do win, it would probably break the Beverz rating as it doesn't even give them a 1% chance of winning!
Best of the rest!
In Women's League 1; Wessex Wolves, Leicester White Tigers and Leeds Owls have all secured a medal but only two can go up! Owls have the advantage in the table with 1 point over White Tigers and Wolves but going into their match against Wolves they are underdogs with only a 28% chance of winning. They also play White Tigers in the final meet, so this title race is very much on.
Norwich Nighthawks can secure promotion to the highest level with a win over second place MK Cyclones and 10th place Virtue Empire. Beverz rating is giving them 77% over Cyclones and 99.6% over Empire so expect to see them celebrating afterwards.
Rhondda Dragons can beat Leicester Mustangs to secure their spot in Men's League 1 but as one of only three undefeated teams in the English league it's only a matter of time until they are promoted. They are 72% favourites against mustangs and 68% favourites in their second match against London Storm 3.
And keep one eye on the race for second in Men's League 2. It's unlikely but if Coventry Silverbacks slip up then that really opens the door for Leicester Mustangs to take second spot in the final meet. 
---