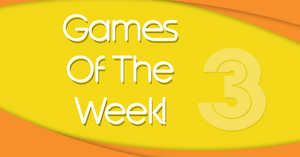 Games of the week - Round 3
Women's Super League
Derby Phantoms 11 v 13 (52.8%) Leamington Spartans
Bedford Rangers 10 v 14 (59.4%) London Storm
Two teams are yet to lose in the Women's Super League, and it might go down to one with Leamington Spartans v Derby Phantoms in the twilight session.  You must think that the signings Spartans have made the difference. From losing to Beagles last year 16-8 to beating them last league meet 13-9, they are the front runners this season. Then you have Derby, they must prove themselves this league meet after a draw against London Storm. One to watch on Derby's YouTube channel as it came down to a 1.20 set and 1 player.
For London Storm the draw against Phantoms is a glimmer of hope in a disappointing season. This meet they face Bedford rangers and you can compare these teams quite well as they have both faced Queen Bees. London Storm lost 13-9 in meet 1 but Bedford Rangers beat Queen Bees 14-6. Could this be Bedford Rangers time to secure a top half position?
Women's League 1
Wessex Wolves 10 v 14 (63.7%) Leeds Owls
Wessex Wolves 14 (66.9%) v 10 Hartlepool Mavericks
Wessex could take a big step towards winning this league as they face the two teams hot on their heels in Women's League 1. Leeds are also 4 from 4 and are favourites going into this as they played in super league when the beverz rating started. Hartlepool had never played in national league but they showed experience when defeating White Tigers who were relegated from Super league last season.
Mens Super League
Manchester Killer Bees 15 (71.6%) v 9 Derby Phantoms
Bedford Rangers 13 (49.2%) v 11 London Storm
Oh my days this league is spicy, everyone has lost at least a game and there are 4 teams in joint first place. I expected Meteors and Spartans to be there, probably Killers too but newly promoted Phantoms are in the mix. They have had a comparatively easy run to Meteors and Spartans but they took Rangers all the way. One to watch as the 1 minute set goes down to a 1v1 and if a line fault wasn't missed on a key catch then Phantoms would be top of the league. Next up for Phantoms is Killer Bees and with Spartans and Meteors facing 3 of the bottom 4 these teams do not want to lose touch with the top.
Bedford Rangers are at risk of losing touch with the top as well, they are 2 points back but a loss to Storm would put a massive dent in their hopes of gold. I think the game against Derby will fire them up so expect a high tempo match here.
Men's League 1
Norwich 11 v 13 (55.0%) MK Cyclones
Bedford Rangers 2 12 v 12 (43.1%) Leeds Owls
Bedford Eagles may have to get promoted at this rate, they have beaten the teams currently in second and third. They then had a match against Worker Bees where they just found the win. This meet is all about second as MK Cyclones face Norwich Nighthawks. Norwich come in with momentum after 2 8-point victories but MK are the bevers rating favourite, we shall see.
The other game could have been one of a few, but I have picked out, but I think this is a big week for Bedford Rangers 2. They face Worker Bess and Leeds Owls who are right behind them in 6th and 7th. This is the week where Rangers 2 could realistically be 2nd or 7th by the end of the session. Both games are on at the same time so either way at 13.15 there will be a very good match to watch.
---