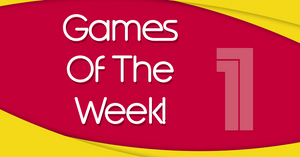 Games Of The Week - Round 1
National league is back, and so are we! House of Dodge have continued to team up with Beverz to bring you match predictions for the most highly anticipated fixtures across the 2022/23 dodgeball season.
This season we're going to be producing a more streamlined article that covers the top 4 leagues (2 women's and 2 men's). 
I know you're dying to get to the predictions, so, read on below to see the games we have predicted to be the games of the week!
Women's Super League
Derby Phantoms v East Anglia Valkyries Streamed live on British Dodgeball YouTube
Derby and East Anglia were both there at the end of the season with a shot at the title even though neither finished in the top 2. Both these teams will be in that conversation again, so this match offers 2 valuable points to one of these teams.
Derby Phantoms (20.0%) Draw (19.5%) East Anglia Valkyries (60.5%)
Prediction: 14-10 to Valkyries
London Storm v Manchester Queen Bees Streamed live on British Dodgeball YouTube
London Storm never have a bad match and I'm interested to see if they are going to be on the up or down after some off-season personnel moves. Both teams will see this as a must win if they are to be taken seriously this season.
Manchester Bees (15.0%) Draw (17.3%) London Storm (67.6%)
Prediction: 14-10 to Storm
Men's super League
Going into this season there are three teams to look out for and of course they are starting off this season by playing each other.
Leamington Spartans v Bedford Rangers Streamed live on British Dodgeball YouTube
First, we have last year's league champions, Leamington Spartans against English Open Champions Bedford Rangers. Rangers were the only team to beat Spartans last season and after a strong preseason are looking to repeat the feat.
Leamington Spartans (57.8%) Draw (20.2%) Bedford Rangers (22.1%)
Prediction: 14-10 to Spartans
Lutterworth Meteors v Bedford Rangers Streamed live on British Dodgeball YouTube
Next, we have the same Rangers Team against British Champions Lutterworth Meteors. The last time these teams met was in the British Championship semi final and the score was 22-6 to Meteors but Rangers have been dominating preseason.
Lutterworth Meteors (51.4%) Draw (21.4%) Bedford Rangers (27.1%)
Prediction: 13-11 to Meteors
Manchester Bees v London Storm (not streamed)
Finally on the last day of the season Manchester Bees drew against champions Spartans and London Storm beat Lutterworth Meteors. Both have it in them to challenge the top three and this match shall indicate which team is looking in better shape after preseason.
Manchester Bees (45.1%) Draw (22.3%) London Storm (32.6%)
Prediction: 13-11 to Bees
Men's league 1
Norwich Nighthawks v Bedford Mighty Eagles Streamed live on British Dodgeball YouTube
In this league we have picked out the two promoted teams who are both facing 2 of the top three highest rating teams. League 2 Champions Nighthawks are facing last years 3rd placed team Bedford Mighty Eagles.
Bedford Mighty Eagles (87.5%) Draw (8.3%) Norwich Nighthawks (4.2%)
Prediction: 17-7 to Bedford Mighty Eagles
Bedford Rangers 2 v Leamington Spartans 2 Streamed live on British Dodgeball YouTube
Bedford Rangers will be pushing for the top three after missing out last season but the Spartans are coming up hungry after being beaten twice by the league 2 champions Norwich last season.
Bedford Rangers 2 (64.7%) Draw (19.0%) Leamington Spartans 2 (18.9%)
Prediction: 14-10 to Bedford Rangers
Women's League 1
Unfortunately, as this league has a lot of new teams, the Beverz algorithm does not have enough data to predict the scores for this week. At a glance I would suggest the spiciest clashes would be:

Norwich Nighthawks Vs Hartlepool Mavericks 
Wessex Wolves Vs Leamington Spartans 2
Canterbury Crocodiles Vs Leicester White Tigers
Good luck to all teams competing this weekend, we can't wait to see all the action unfold.
---